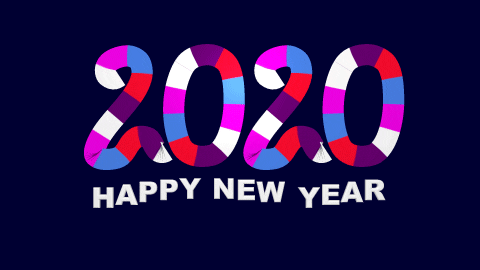 So it's officially 2020… Happy New Year from Lysis Group!


It's the time of year where everyone reflects on their previous year, (or last decade) and set their new year's resolutions and goals. Many want to get fitter, get more healthy etc… but we challenge you to think further- to set a resolution that does not just challenge yourself but the industry you work in as well.
2019 has been a hectic year for our country, no doubt due to the 'B' word, (kind of like in Harry Potter, 'he who shall not be named') but you know we mean Brexit! As we enter the New Year, there is time for reflection, on what the last year has been and what the coming year might be. In 2020 there are a few key aspects (industry specific) that Financial Crime professionals need to contemplate:
Shifting focus from implementing new regulations to ongoing supervision: In the UK, the FCA rather than looking at how to enhance and modify current regulation, will be specifically focusing on ensuring firms have suitably embedded policies which comply to the regulations and that they are optimising approaches where possible. This also extends to firms having the ability to show that where ineffectiveness has been identified, and where proactive actions have been taken to tackle this;

Preparing for the future: The FCA will need to consider the future of regulation and innovate around the challenges it presents. The latter will include work on regulatory costs as well as the regulatory scope of the FCA;

Improved Operational Culture and Governance: The FCA will continue to work on extending the Senior Managers and Certifications Regime to FCA-solo regulated firms. This also includes expanding the Conduct Rules as well as the Certification Regime. The regulator will also need to look closely at the purpose in creating healthy cultures within firms. This could be established by setting up working groups or even host roundtables with the aim of publishing and sharing the conclusions and findings with the industry;

Cross Body Intelligence: Firms should aim to strengthen cross agency relationships in order to effectively tackle economic crime and improve the standards of professional bodies that regulate them; and

Proactive Approach to Cyber Security: Last year there were multiple fines handed out for data breaches. Notably this included British Airways and Marriott International, whom were fined in the millions for having insufficient cyber security, as well as then dealing with the proceeding fallout insufficiently. In 2020 firms will need to ensure that significant efforts are made to assess their current systems, as well as identify given weakness and implement relevant controls in place to prevent breaches such as these happening.
How Can Lysis Help?
Financial crime and AML continue to be a significant priority. Lysis can provide advice, templates and training, and undertake governance reviews to assess and test regulatory controls and procedures. Gap analysis can also be completed to assess where a firm's weaknesses lie and where relevant improvements can be made.
So what will your firms New Years resolution be?